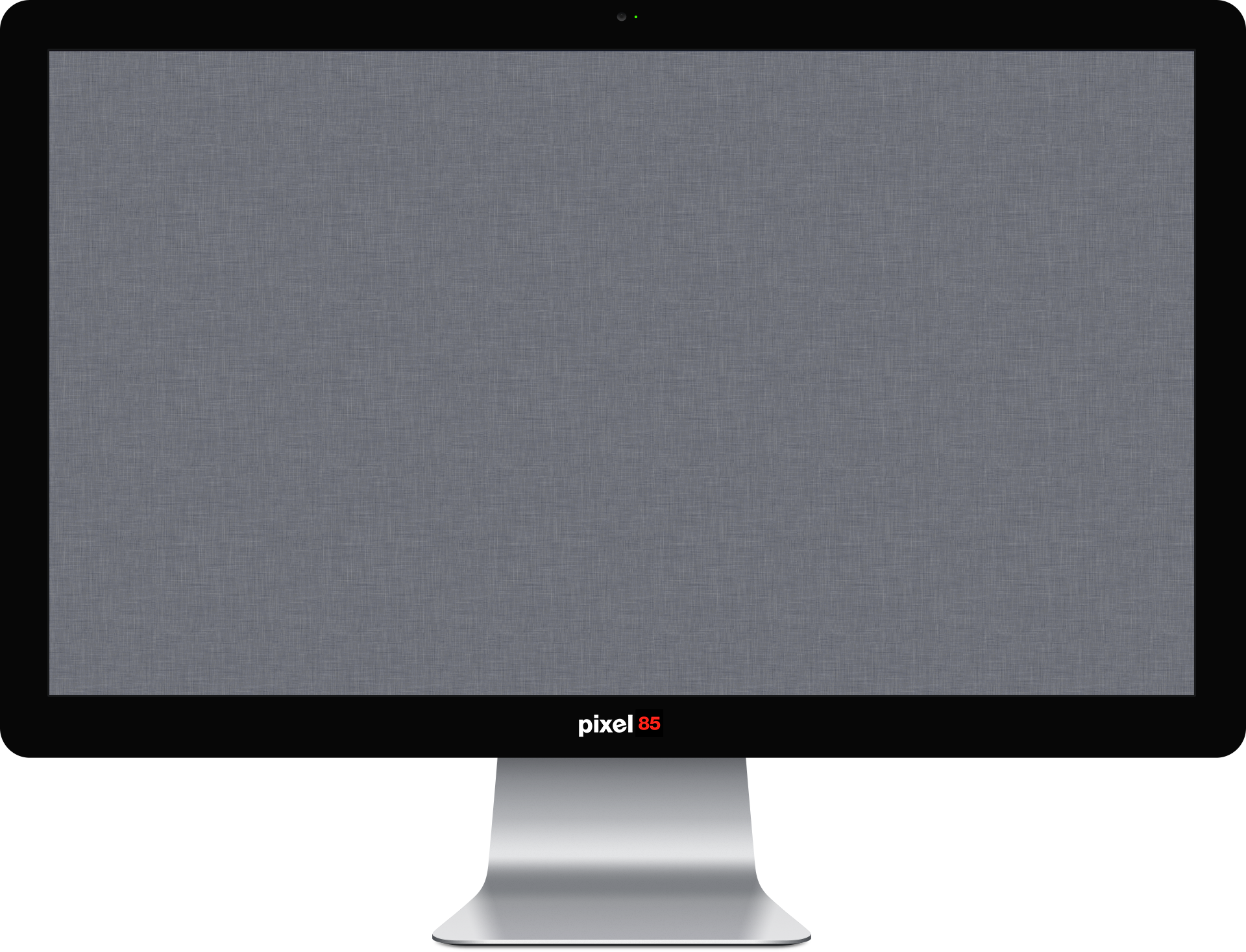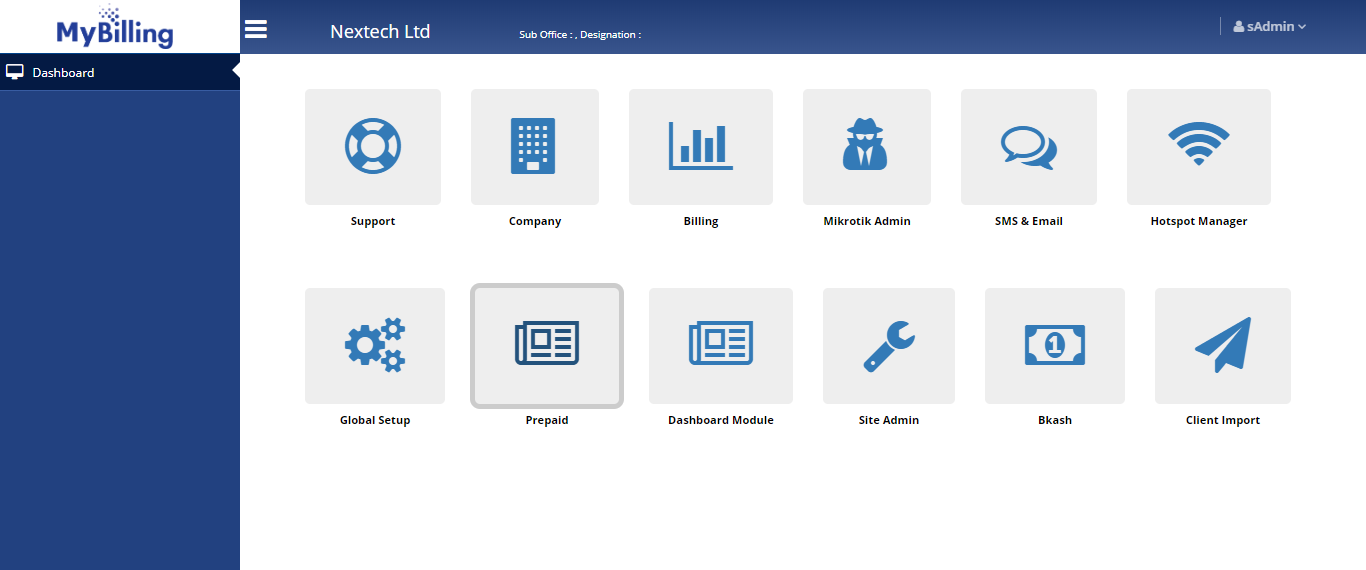 Complete ISP Solution
Mybilling ISP ERP is a premier Radius Billing, CRM & Trouble Ticketing, Accounting, Inventory, HR & Payroll management software. Mybilling is an ISP ERP software framework created for Internet Service Providers. Any size of ISP can use this software to convert their ISP operation in Automation System.
Request For Demo
Mybilling Preview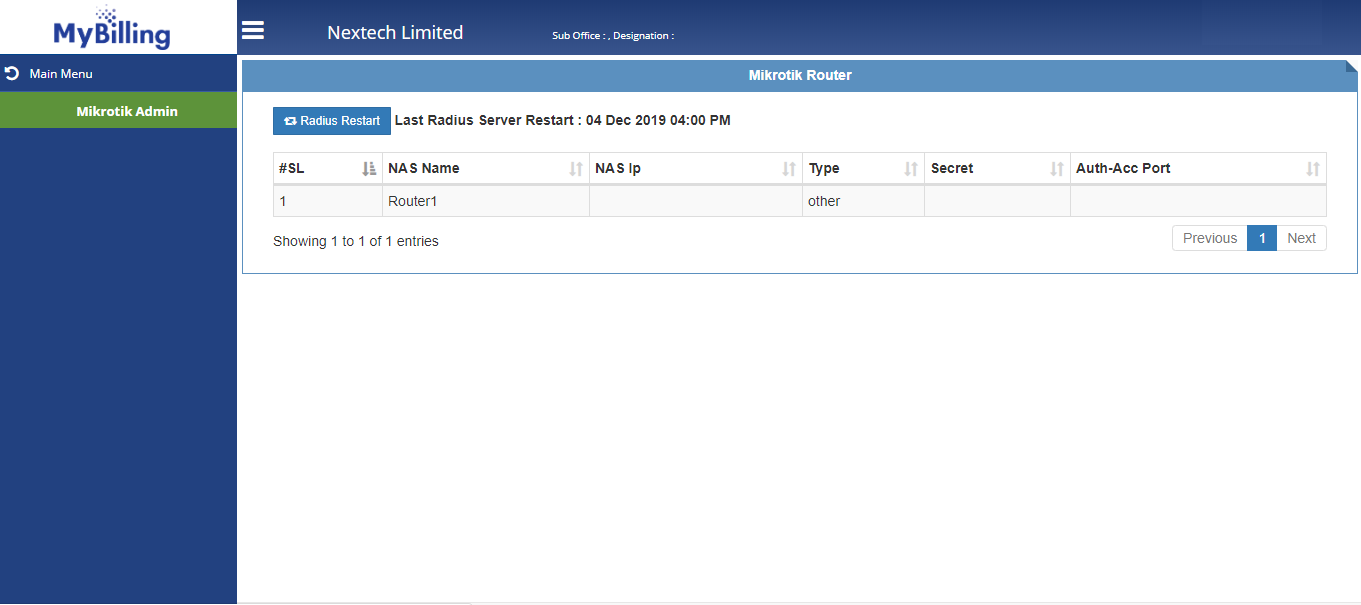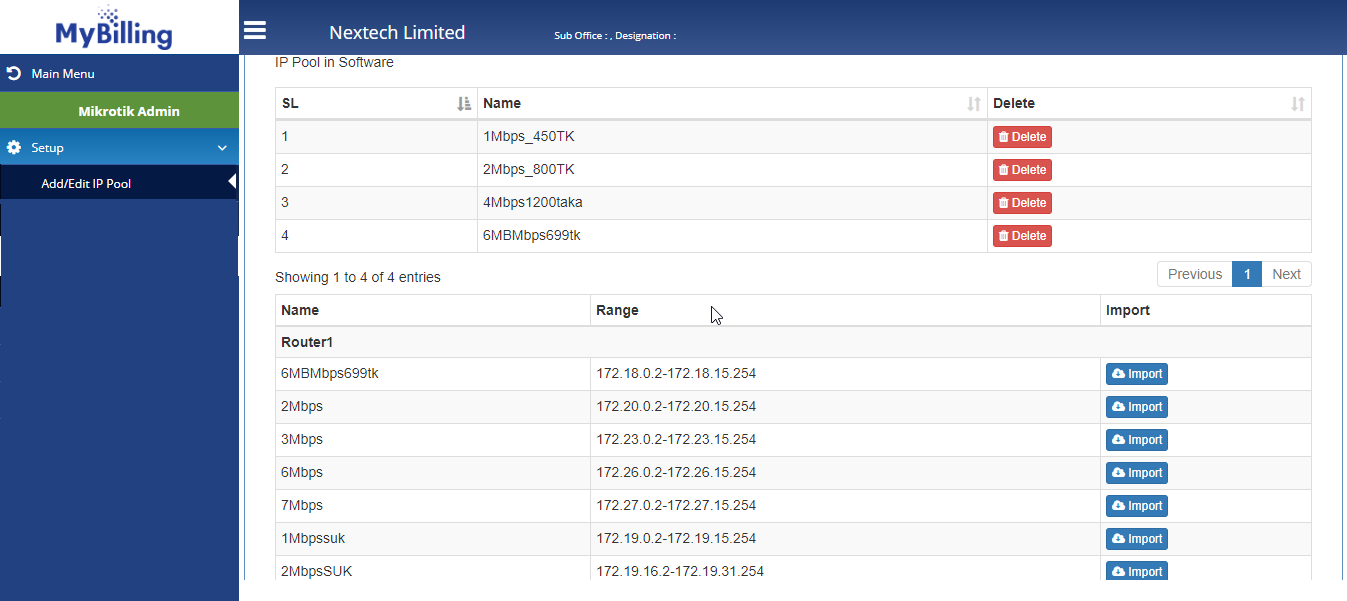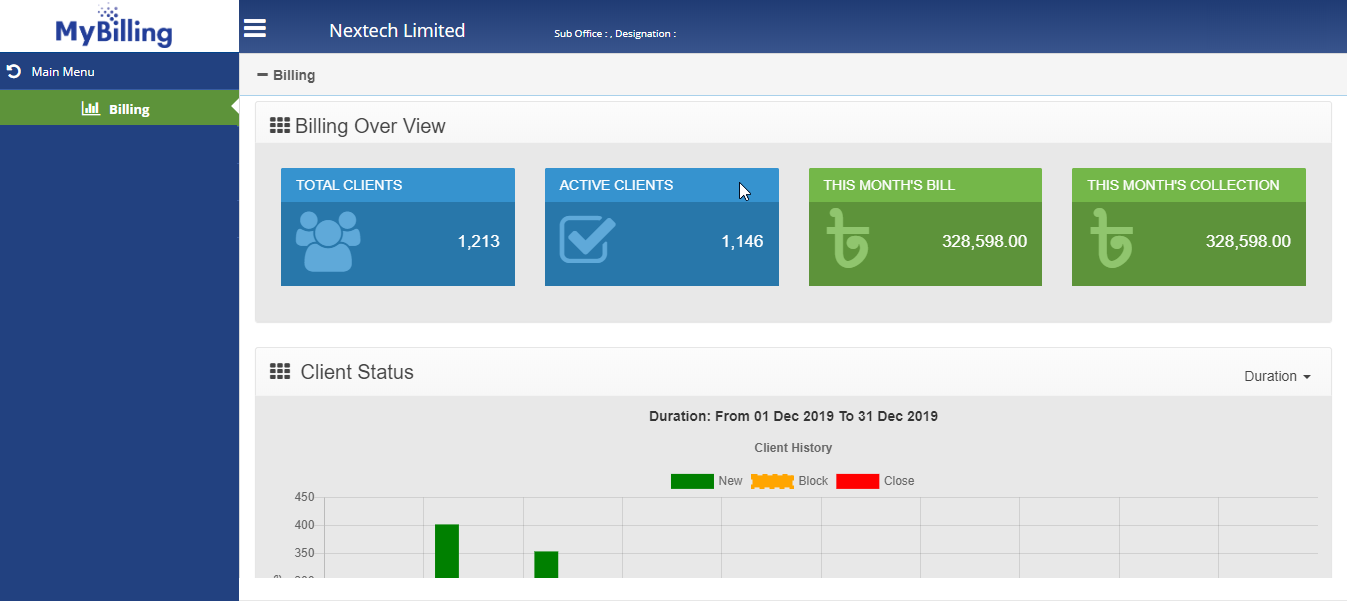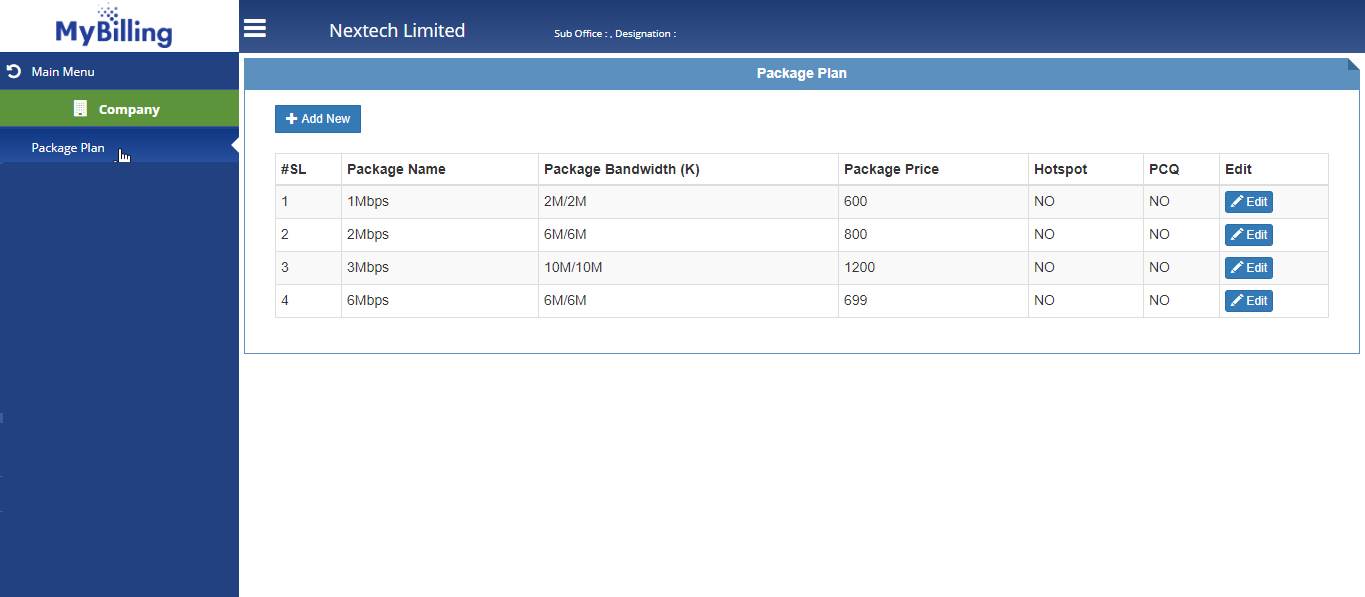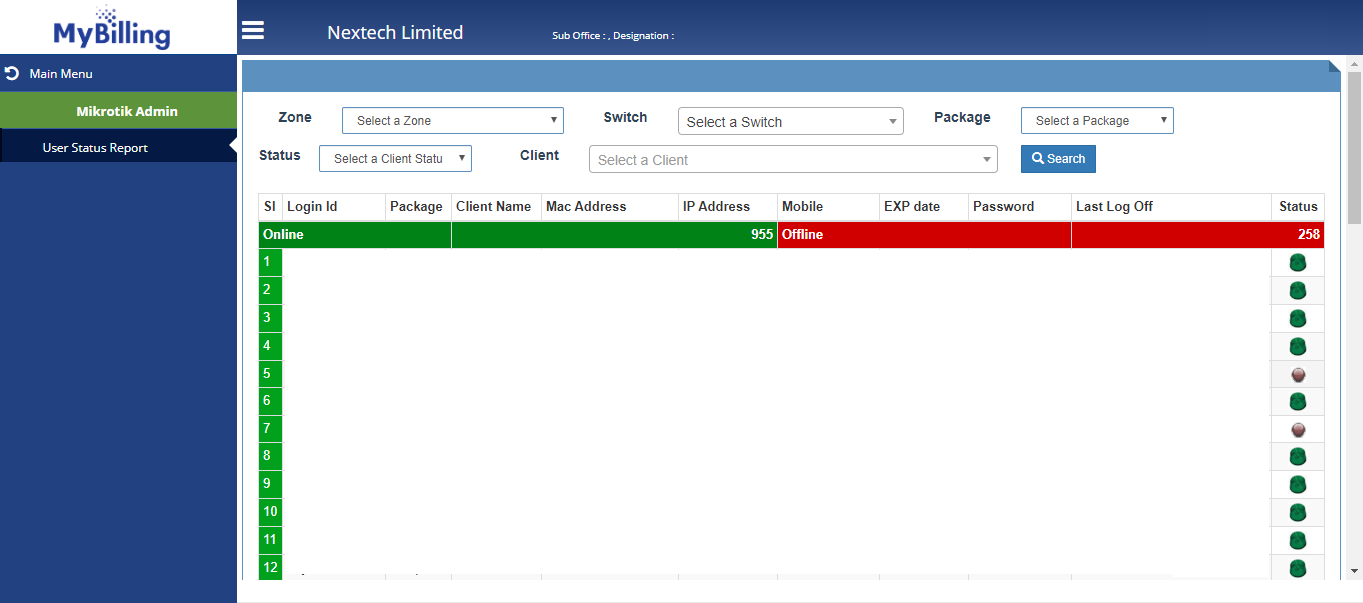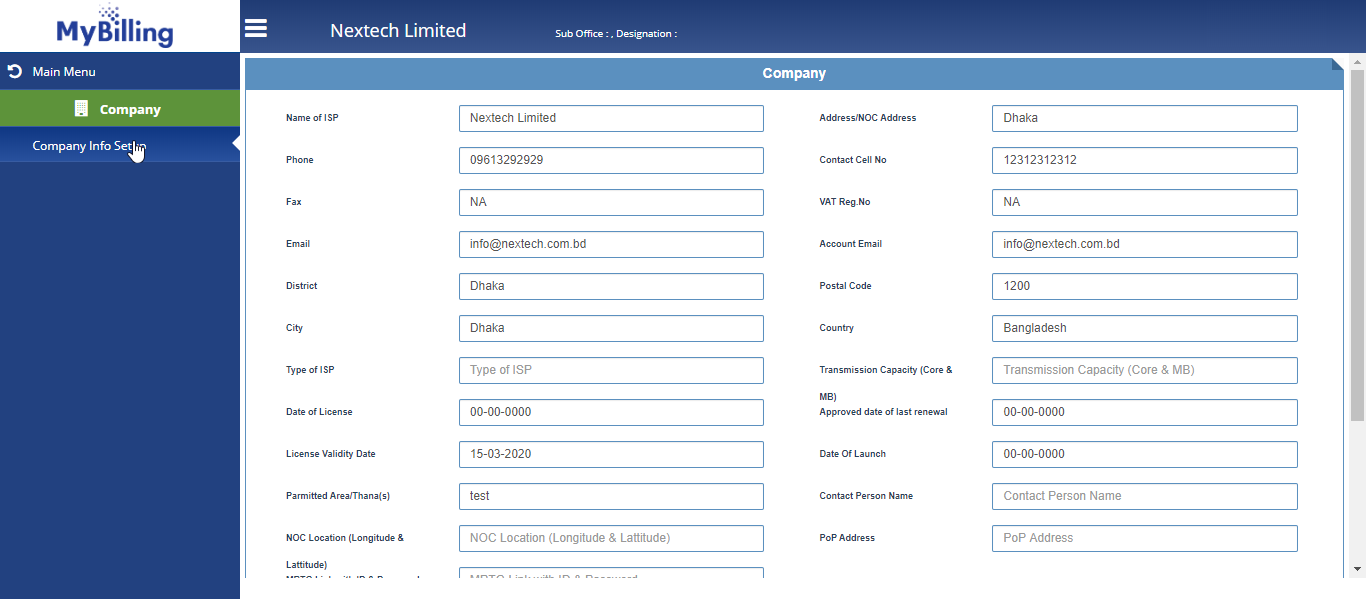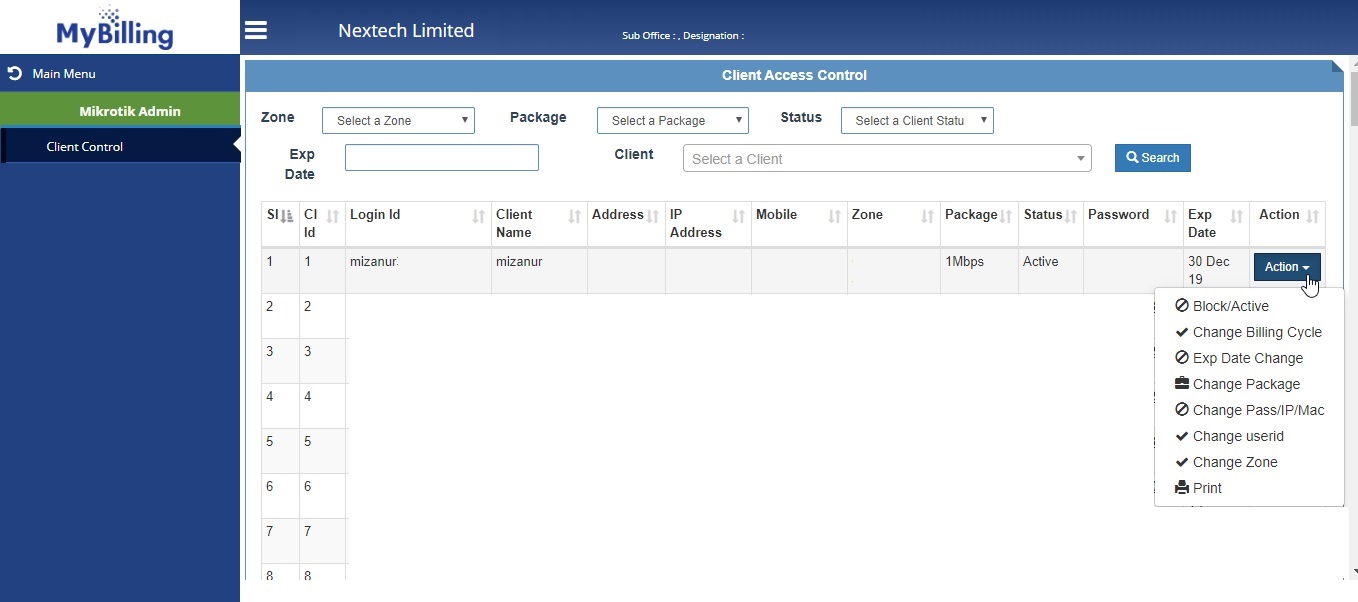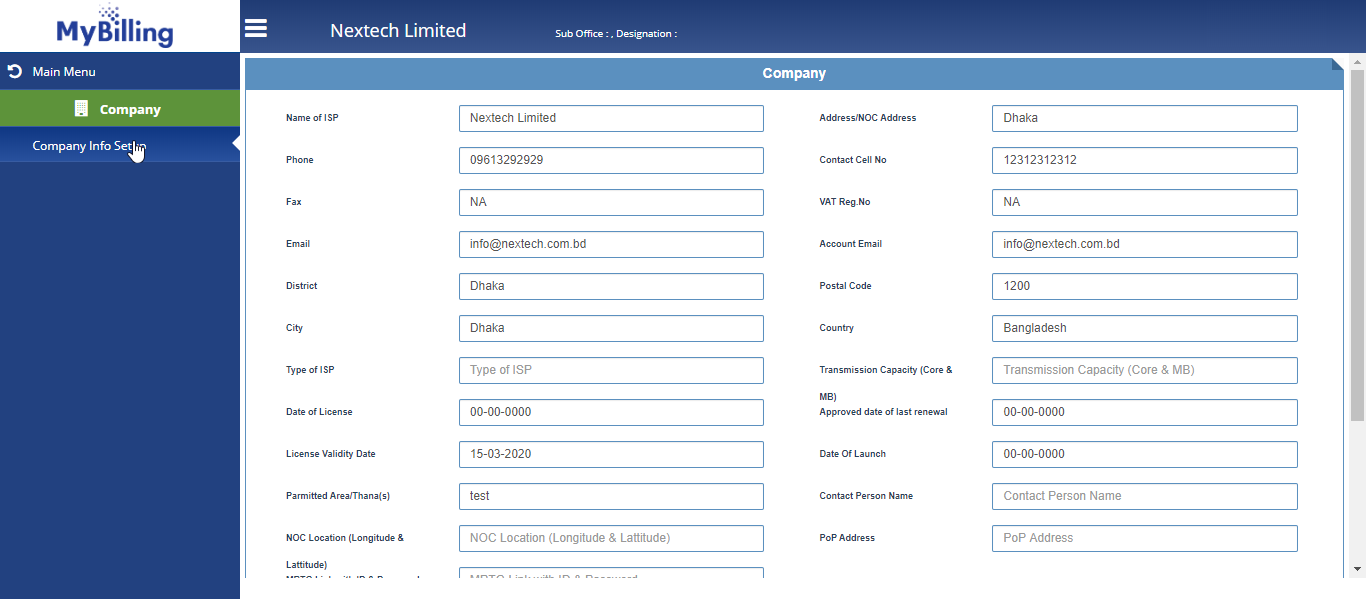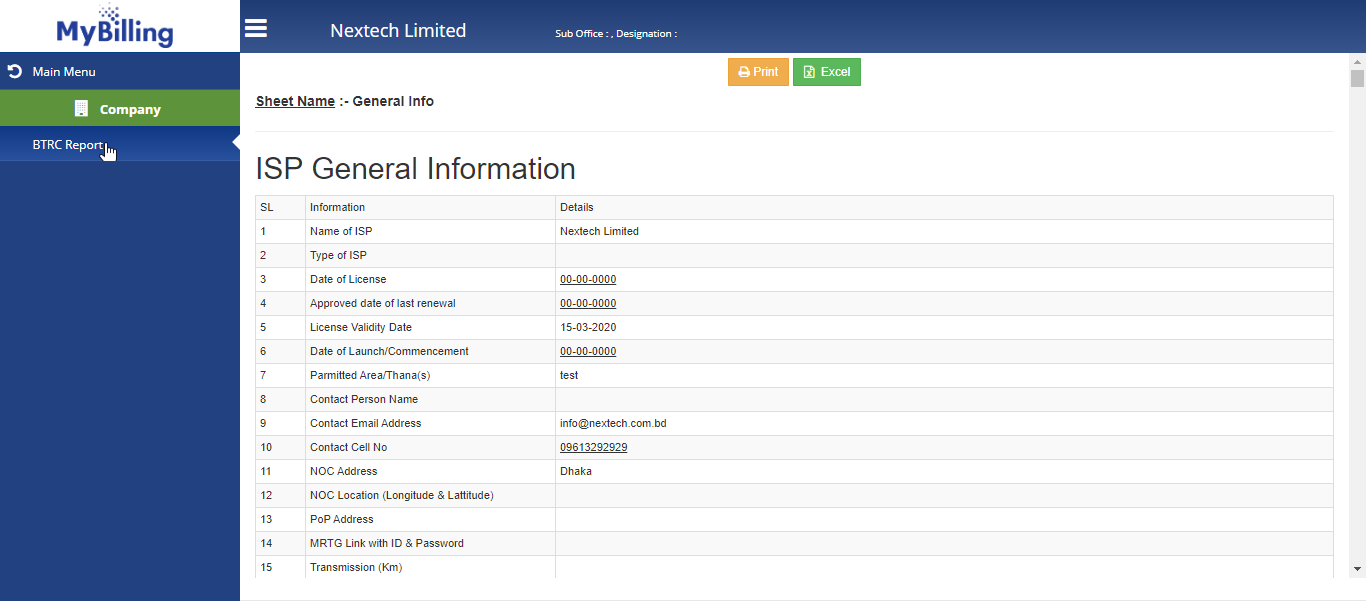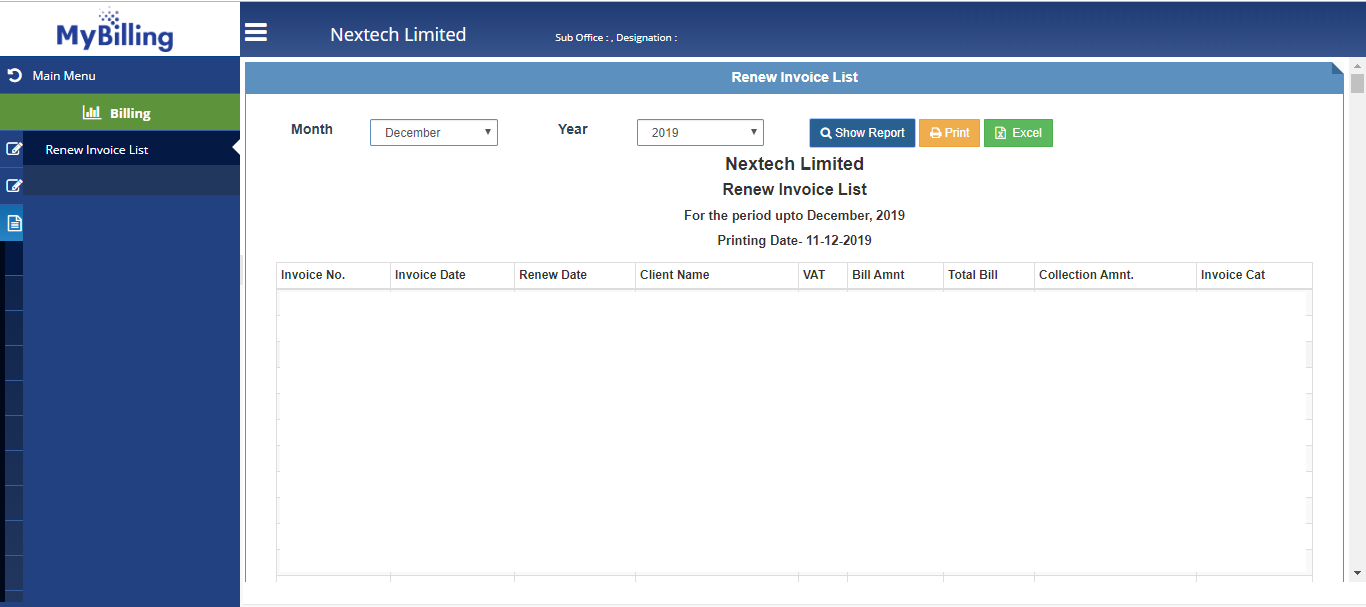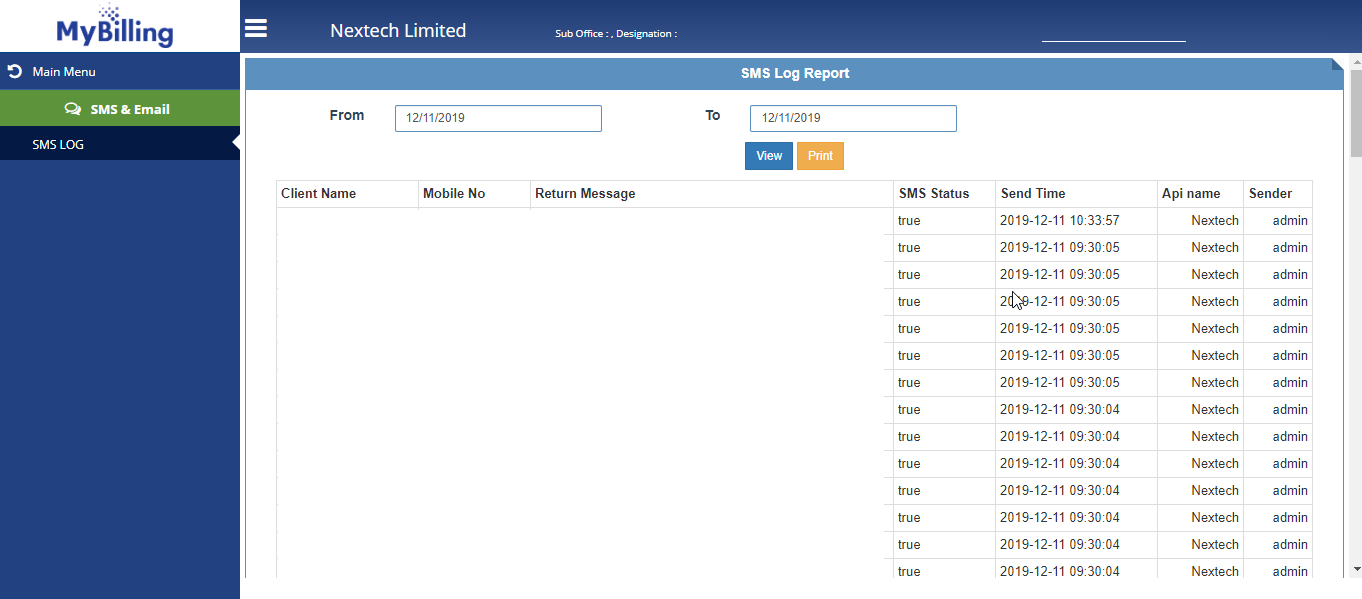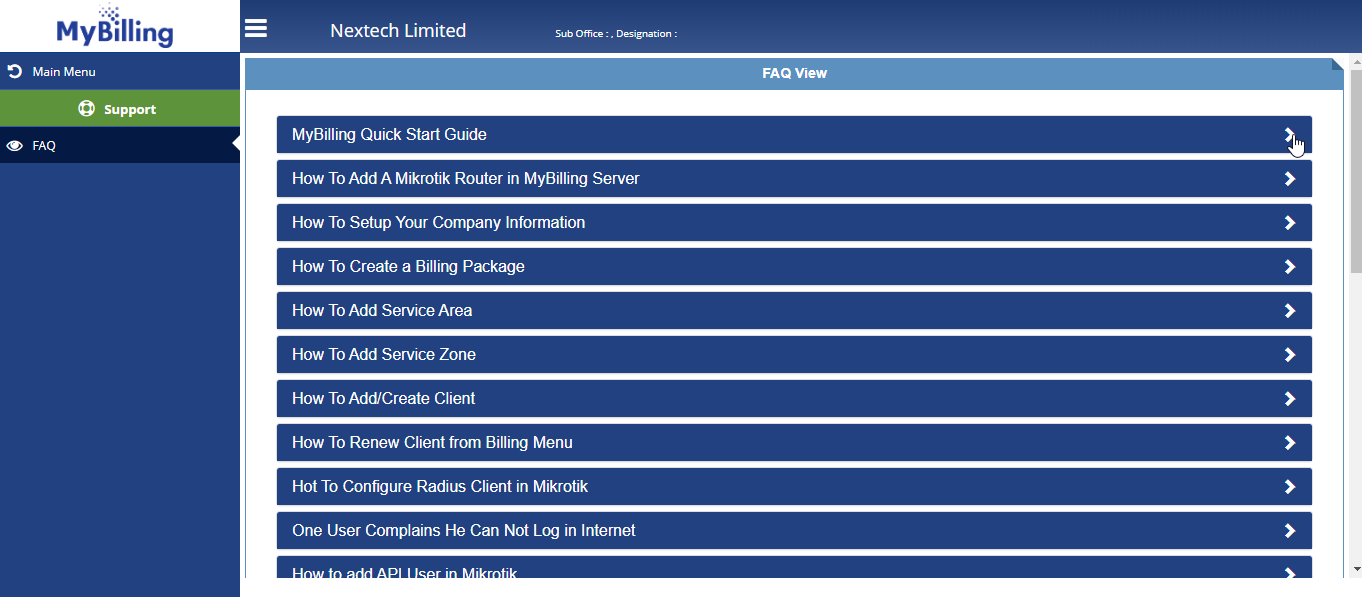 Features
Instant Setup
Setting up your MyBilling ISP ERP system is very easy, smart and simple. It will take maximum half an hour to setup and run your radius billing server in the cloud. Integration with SMS Gateway and Payment Gateway is also automated.
Client Portal
In MyBilling ISP ERP there are portal for all of your client. Client can view their bandwidth usage, billing information, MRTG graph for this portal. They can also pay the monthly bill from this portal.
Radius Server
Radius Server is the heart of PPPOE based broadband system. We have customize the Radius Server to fit the requirements of all sizes of ISP in local and global market in the MyBilling ISP ERP System.
Web Based Interface
MyBilling ISP ERP is a web-based software. It can be used from any web browser including mobile web browser
Secure
MyBilling ISP ERP runs on Secure Web Server (https). Two factor authentication is also available as per client's requirements.
BTRC Report Module
Monthly BTRC report will be generated atomically as per the BTRC prescribed format.
Reports & Charts
Good number of reports are displayed in Graph and Chart in the Dashboard of different levels of users.
Bulk Client Upload
There is an option to upload client in batch. This is extremely helpful for ISP with large customer base
Accounting Module
Starting from Daily transition to Balance sheet, all sorts of accounting reports are available in this system.
SMS Gateway Integration
SMS gateway is integrated with all operator. Automatic SMS send to the customer when bill collection completed. Reminder SMS for bill payment, account expiration. General notice or greeting send to all or any customer.
CRM (HelpDesk) Module
To ensure effective customer support we have the CRM module which has the feature to create ticket against any complaint received from client or any sales query for new clients or even inhouse support request from different departments.
Payment Gateway Integration
We have successfully integrated our system with most of the Payment Gateway of the country including Bkash, Rocket, SSL Wireless , Foster etc.
Inventory Module
You can keep a record of all of your purchase and sales inventory in our system. You can also issue the product to your staff or internal office from your stock.
Mikrotik Administration
You can manage your client's bandwidth allocation, auto expire after a certain date, add/edit radius server through this software
HR Management Module
You can monitor your staff Attendance, leave, duty roster from this software. You can generate salary of all of the employees from here.
Pricing
Features
On Premises
Public Cloud
License
Dashboard
Client Portal
Mobile Apps
Radius Server
Mikrotik Integration
Billing Module
SMS Gateway Integration
Payment Gateway**
Reports & Charts
BTRC Report Module
Inventory Module
CRM Module
Email Server Integration
Accounting Module
HR & Payroll Management
Case Study

ISN

Square Informatics

Millennium Computers

Brisk System

Eurotel

MTN

Desh Network

CSB

Horizon Online
his guy is good! He know his job well! I will keep working with him
FAQ
How Much time it is needed to setup and run MuBillig ISP ERP Service in Cloud ?
It will take less than half an hour to configure and setup your system in the MyBilling Cloud Service
How Much time it is needed to setup and run MuBillig ISP ERP Service in Cloud ?
It will take around an hour to configure and setup MyBilling ISP ERP System, if the Operating system is installed and ready to use
What will happen if my subscription expires ?
Your login access to the ERP System will be stopped, but your client can still login to the system for another 7 days. After 7 days all access will be stopped.
How to make payment for subscription
At present we are receiving local payment through bkash/Bank Transfer. Overseas payment must be come through Bank Transfer
What is the price for Enterprise Version
Price of Enterprise Version is depended on the number of module you are purchasing and the number of clients in your system
How much PPPOE User can we add in the system
You can add as many as you want in the system, but you need to purchase license for that.
Partners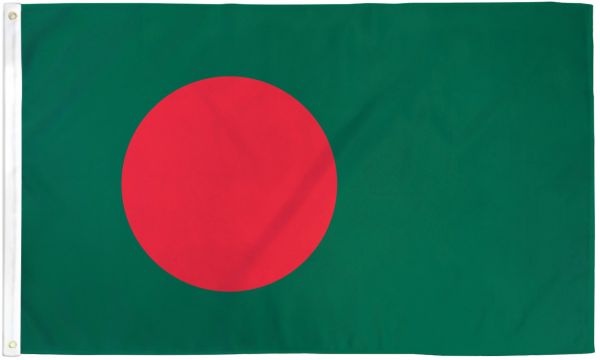 Bangladesh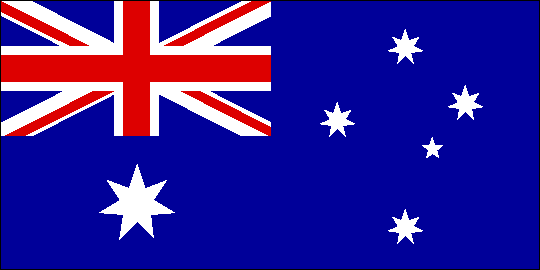 Australia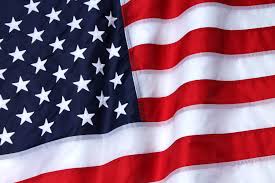 United States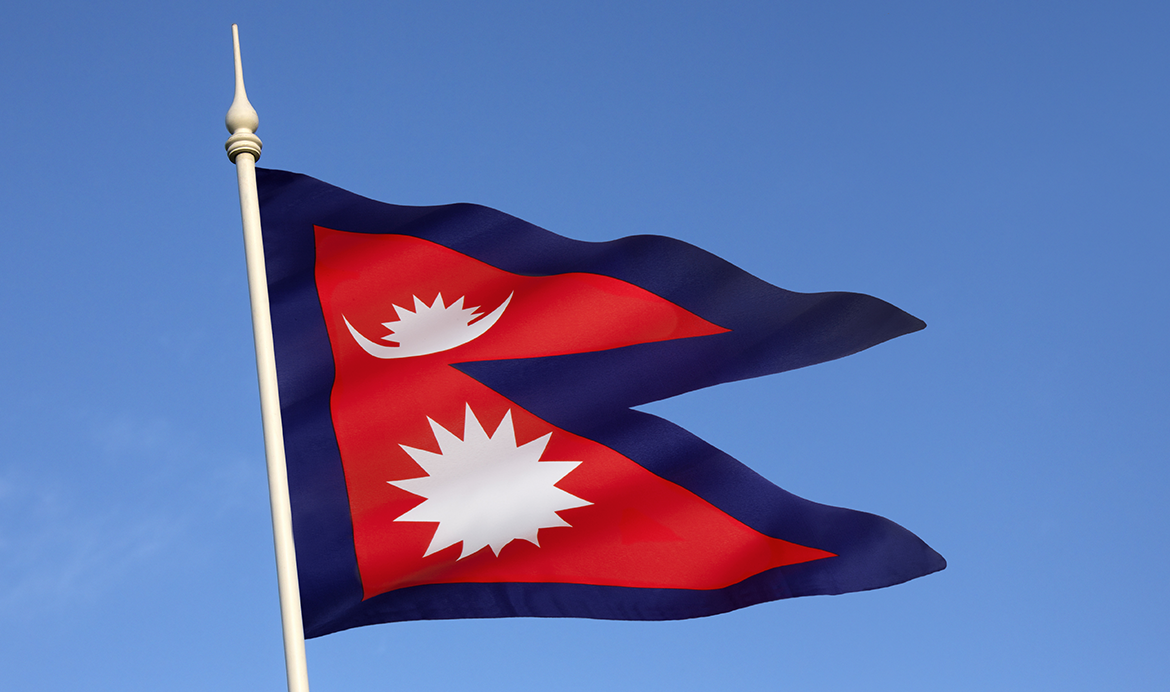 Nepal
Contact
20/2, West Panthopath, 2nd Floor Dhaka-1205, Bangladesh
+8809666910441
+8801718868355
+8801705184799
+8801771899959
info@nextech.com.bd